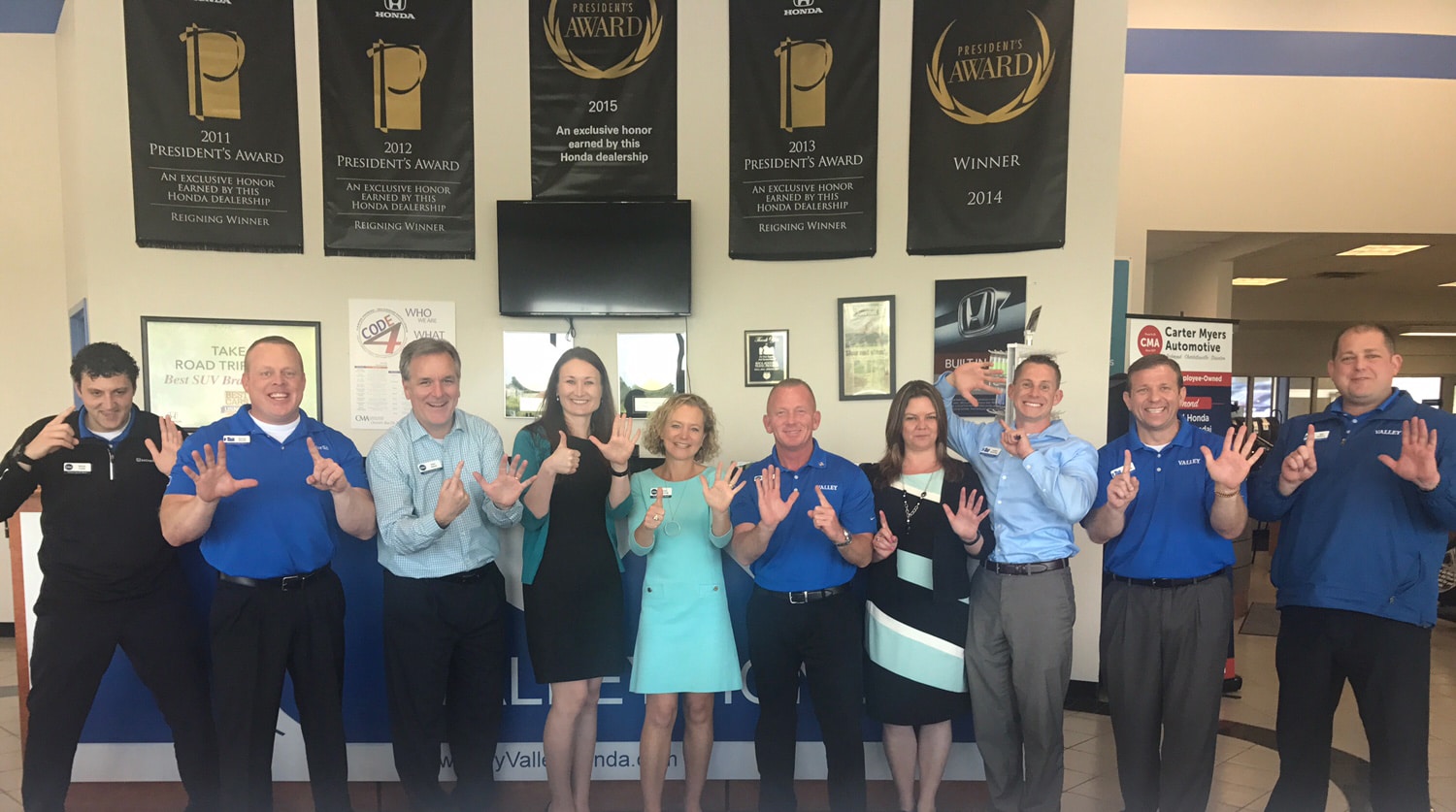 For the 6th year in a row – every year since joining the CMA family – Valley Honda has earned the prestigious Honda President's Award. This annual award is presented to Honda dealerships for exceptional performance in all facets of their operations - profitability, sales, vehicle condition, customer experience, service retention, and brand representation.
On Friday, May 5, representatives from American Honda Motor Company came to Valley to celebrate with us. Some of them are pictured above with our crazy CMA crew! Thanks to everyone at
Valley Honda
for working so hard to make this happen!