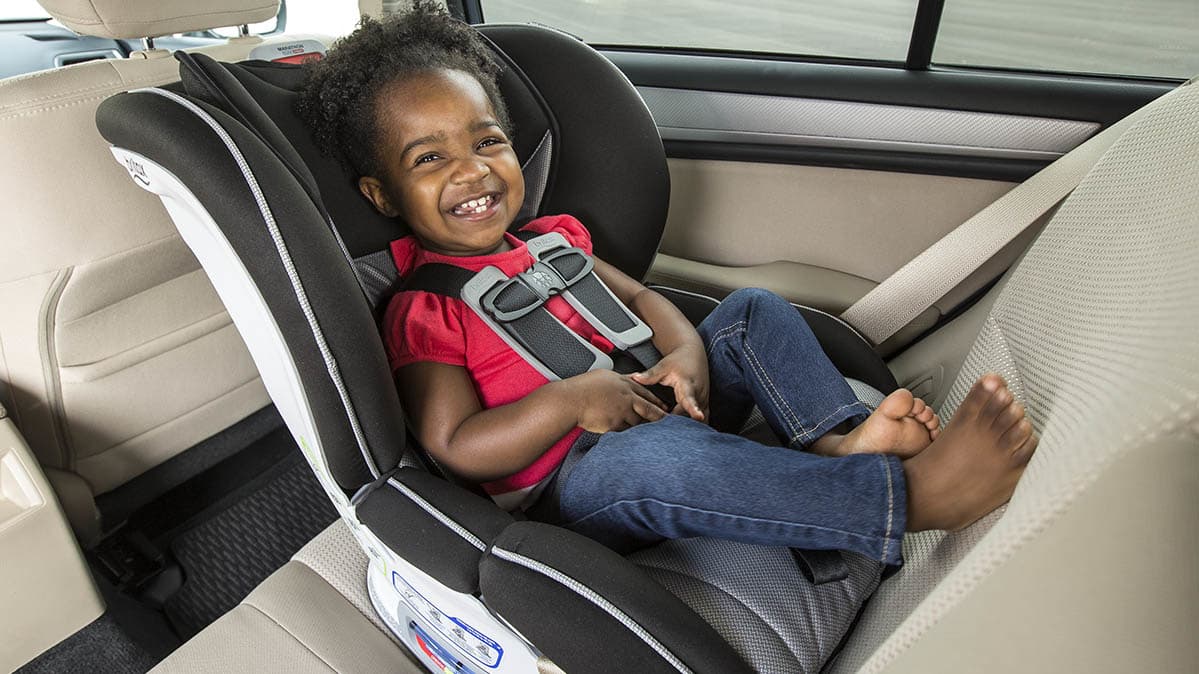 We have busy lives, and cars play an important role in getting us where we need to be. There are a few key ways to ensure children are safe in and around your car.
Car Seats
Effective July 1, 2019, children are required by Virginia law to be in a rear-facing car seat until at least age two. Keep them rear-facing for as long as they fit the height and weight limitations set by the car seat manufacturer. Once they outgrow the rear-facing seat, kids are still required to be in a child restraint device (forward-facing and then booster as they grow) until they are 8 years of age.


Children should not ride in the front seat until they are at least 8 years old and 4'9" tall. Front seat belts and air bags are dangerous to smaller children.
Most modern vehicles have a latch system, the safest way to secure a car seat. Seat belts often cannot restrain car seats in a crash. If you need help installing your car seat, many police and fire departments can help. Find the nearest one at
www.SaferCar.gov
.
Driveway Safety
Children love to climb and hide. Unfortunately, more than 9,000 children are injured each year when they are by themselves in and around cars. Always walk around your vehicle before starting it. Keep the doors locked in the driveway or garage so kids aren't tempted to play inside. Consider making your driveway a toy-free zone and designate play areas away from parked or moving vehicles.
Heatstroke
Never leave a child alone in a car, no matter the weather. While it seems unfathomable, a child dies on average every 10 days from heatstroke in a vehicle. Their bodies heat up 3-5 times faster than an adult's, and a car can heat up 20 degrees in 10 minutes.
Create a reminder for yourself. Place a stuffed animal or other item in the car seat when it isn't in use, and move it to the front passenger seat when you're transporting a child. Even if the child is sleeping peacefully, take them with you whenever you get out of the car.
Keep your car locked when you aren't in it, so kids don't get in on their own. Keep keys and remote entry fobs out of reach. It's easy for a child to get trapped in a trunk or cargo space.
If you have any questions about car safety, you can always call or visit any CMA dealership. We are happy to help!
www.CMAcars.com