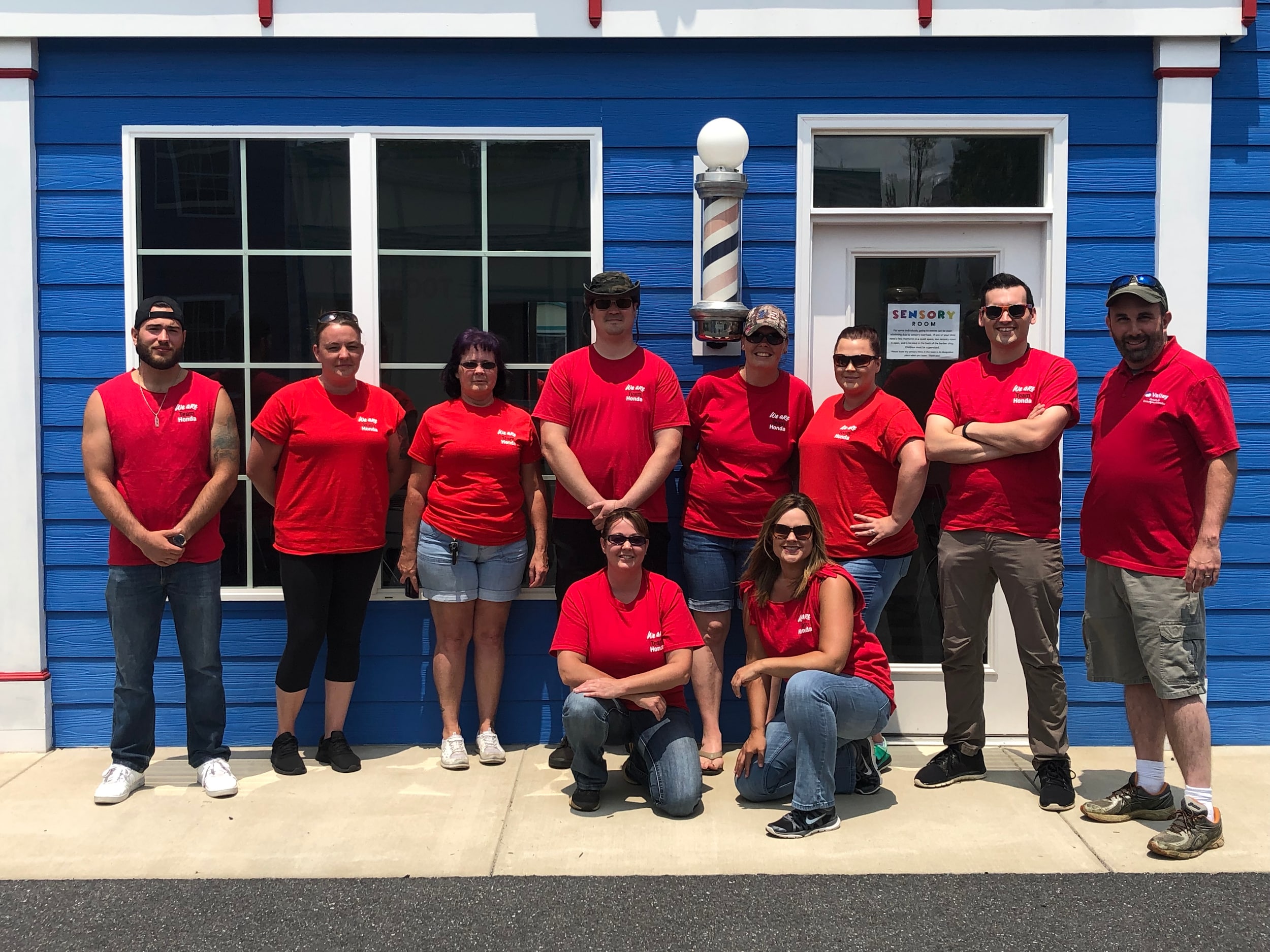 CMA's mission is Moving Lives Forward. When it comes to our communities, we move lives forward by partnering with local non-profits that make Virginia such a special place to live.
CMA's two Honda dealerships participate in the Honda Week of Service every year. Each store chooses a local non-profit and spends time volunteering to accomplish what that organization needs the most.
This year, CMA's Valley Honda chose Creative Works Farm, a non-profit in Waynesboro, VA, providing a FREE camp to kids with special needs and/or those at risk in the community. CMA employees and their family members put down 15 loads of mulch, painted, cleaned, and organized in preparation for camp.
CMA's Colonial Honda chose AWARE (Alliance of Wild Animal Rehabilitators & Educators), a non-profit organization dedicated to helping wildlife in need. Our team spent the day working to improve animal habitats and learning about the incredible animals for which AWARE cares.
Both teams worked hard and had fun. Thanks to everyone who volunteered!