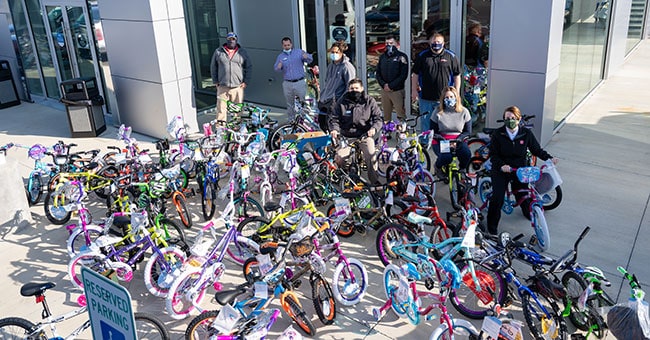 CMA's bike drive this year was a huge success! Thanks to our associates, vendors, and customers, we donated over 700 bikes and toys to Virginia children:
415+ Bikes & Toys for Toys for Tots from CMA's Richmond, Williamsburg, & Winchester dealerships
250+ Bikes for Salvation Army from CMA's Valley & Skyline dealerships
40 Bikes + $4,350 for Toy Lift from CMA's Charlottesville dealerships
A special shout-out to CMA's Williamsburg Ford for their 1st Annual Brandon Stanhope Bike Drive. That store alone collected 159 bikes for area kids. What a lovely way to honor Brandon's memory!
Read More