Average Costs of Charging An EV
If you're thinking of switching to an electric vehicle (EV), you're probably excited at never having to rely on a gas station again. In fact, the amount of money you'll save from not having to buy gasoline is likely to offset the initial purchase price of your EV by itself. Before browsing our wide selection of exciting EVs for sale, read our guide below covering what you need to know about the average costs of charging an EV, both at home and at public charging stations.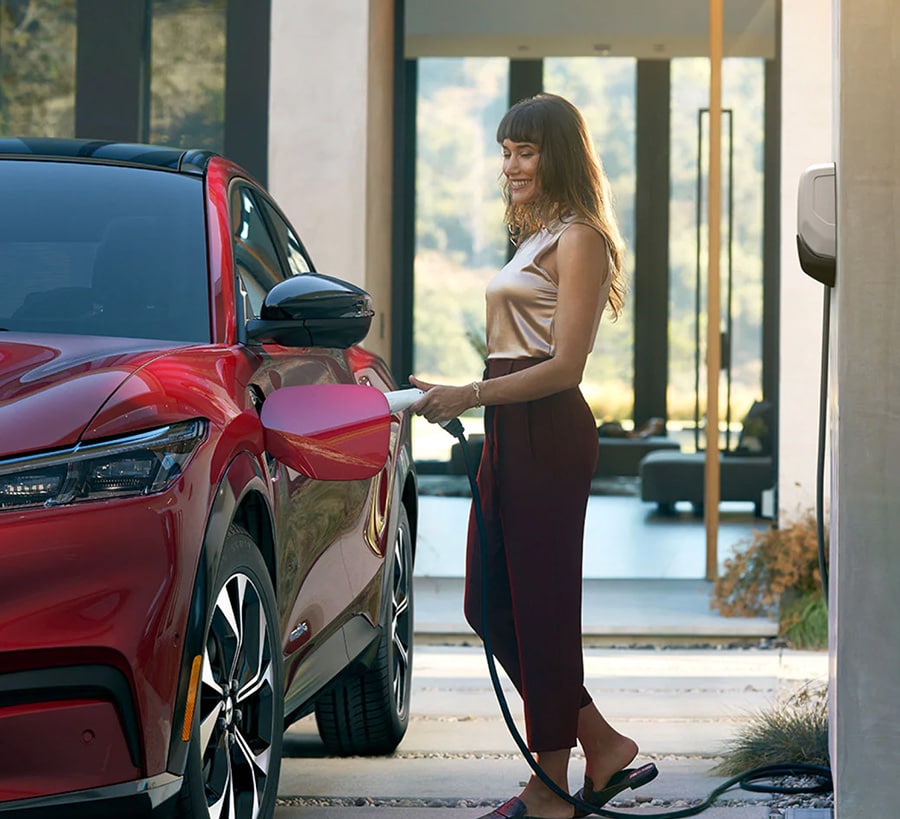 Charging from Home
Charging from home (whether using a typical AC outlet or a full-fledged charging station) is generally the most common and convenient method to keep your EV ready to roll. So how do we measure the costs? This is calculated using a specific measurement: electricity per kilowatt-hour (kWh). On average across the United States, electricity costs approximately 13 cents per kWh (as of November 2020).
If you're trying to gauge how costly it may be to charge your own EV, simply multiply the average cost per kWh by the maximum battery capacity of your electric car. To give an example, the 2022 Nissan Leaf comes standard with a 40 kWh battery. Considering the national average electric rate of 13 cents per kWh, the Leaf should cost the average American driver around $5.20 to fully charge. Every EV is different, but luckily the formula for calculating your charging costs doesn't change.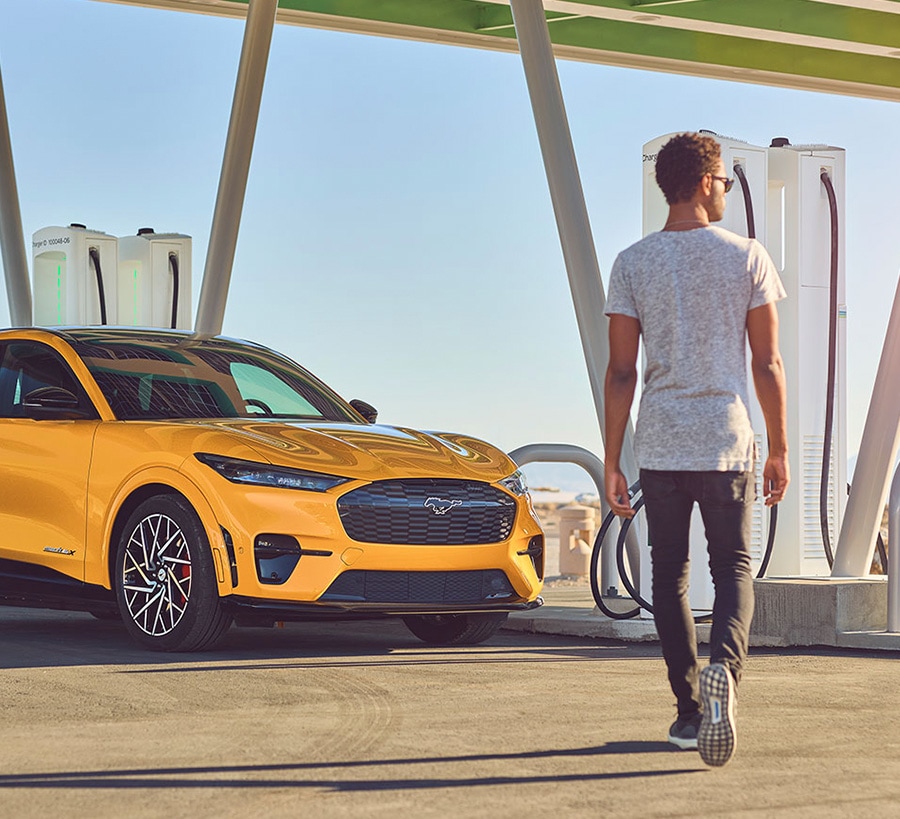 Charging at a Public Station
Public EV charging stations are becoming increasingly more common across the nation, meaning EV drivers can cruise without being concerned about whether they'll be able to recharge their vehicles. However, the costs associated with using public charging stations are slightly higher than those you incur when charging from home. Thankfully, these charging stations typically offer dedicated apps to help make payment quick and easy. Many of these charging stations will charge drivers by the amount of time they spend recharging their vehicles, rather than by the amount of electricity they use in the process.
Additionally, certain manufacturers include complimentary subscriptions to at least one public charging network with every new EV purchase. Some charging station networks even offer lower fees and unlimited charging station access for their customers. Public charging stations will continue to grow in number as EVs continue to grow in popularity – a trend that is gaining momentum.
When to Recharge Your EV
You may be surprised to learn that the time you recharge your EV can affect costs. It's true: you may be able to save more if you choose to recharge your EV during what are called "off-peak" hours. In the United States, electricity usage is generally at its lowest between midnight and 6 A.M. On the flipside, electricity usage typically peaks nationwide around 6 P.M., when many people are returning from work and powering on the various electronics in their homes.
This means utility companies in a number of states offer customers reduced rates during off-peak hours, so you'll save big-time if you can take advantage of off-peak pricing rates. Various manufacturers offer EVs with programmable charging capabilities too, which allows you to carefully track your charging status and adjust your schedule according to your needs.

Charge Your Way Into an Electric Future With CMA Today
Electric cars are more convenient, advanced, and affordable than ever. Stop into your local Carter Myers Automotive dealership in Charlottesville VA, Richmond, Staunton, Winchester, or Martinsburg WV today, and get behind the wheel of the future.