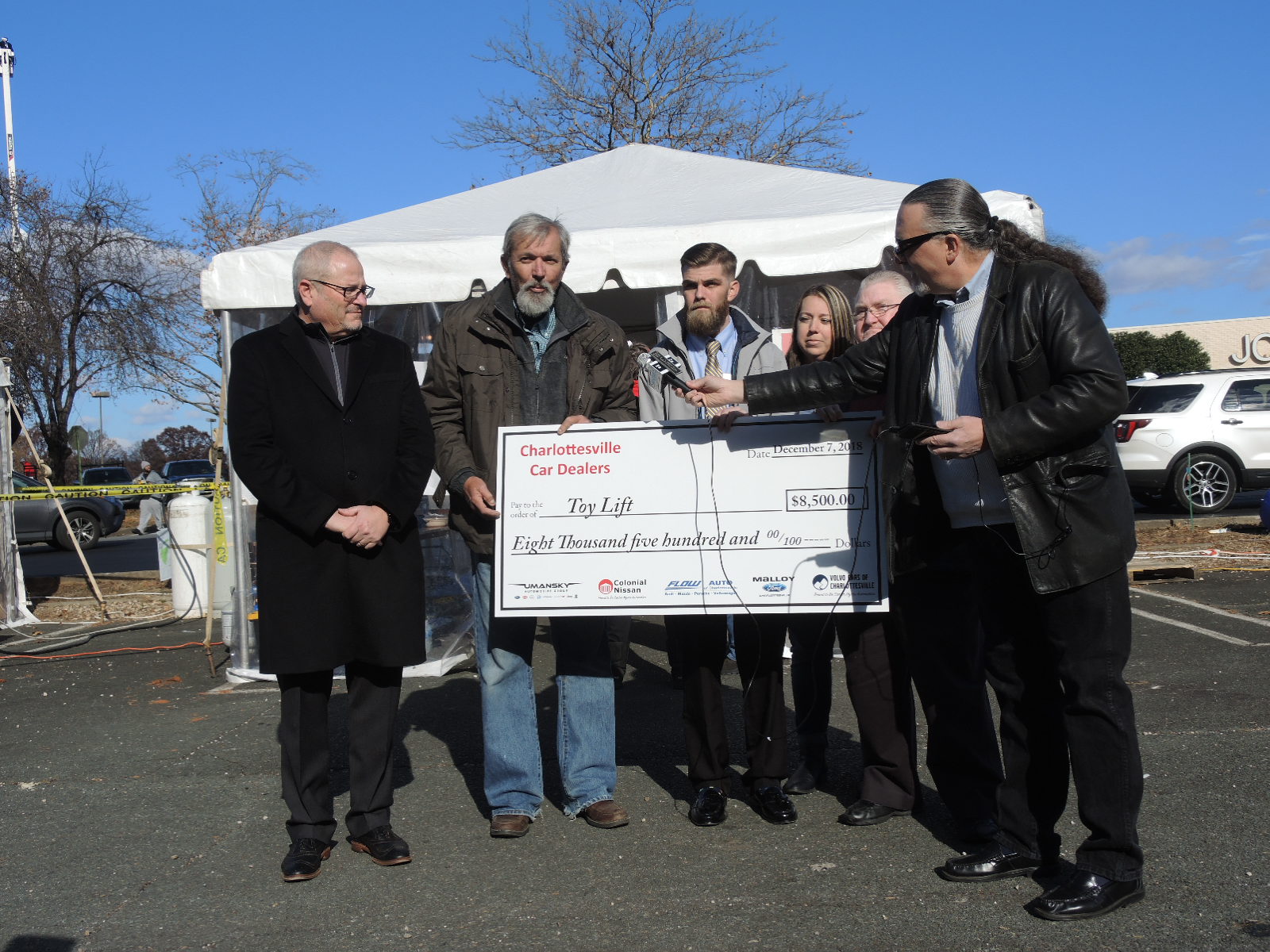 CMA is committed to giving back in our communities, and we do so throughout the year. In December, all of our stores chose to give back to local children by donating toys, bikes, and money to local non-profits.
Charlottesville: Our CEO, Liza, convinced other local Charlottesville dealers to pool together for Toy Lift, a non-profit that provide gifts for local children over the holidays. We presented a check for $8,500 to the organization, which will be used specifically to purchase bikes. Our associates also took up a collection and donated even more bikes.
Richmond: Our Richmond-area stores collected bikes and bike helmets for the Christmas Mother, and toys for the US Marine Corps Reserve's Toys for Tots program. Both of these non-profits will distribute our donations to local children whose parents cannot afford to buy gifts.
Staunton: Our Staunton stores are collecting toys for this local non-profit, which lends support to families engaged in pediatric medical life-altering struggles by offering gifts to hospitalized children and their family members.