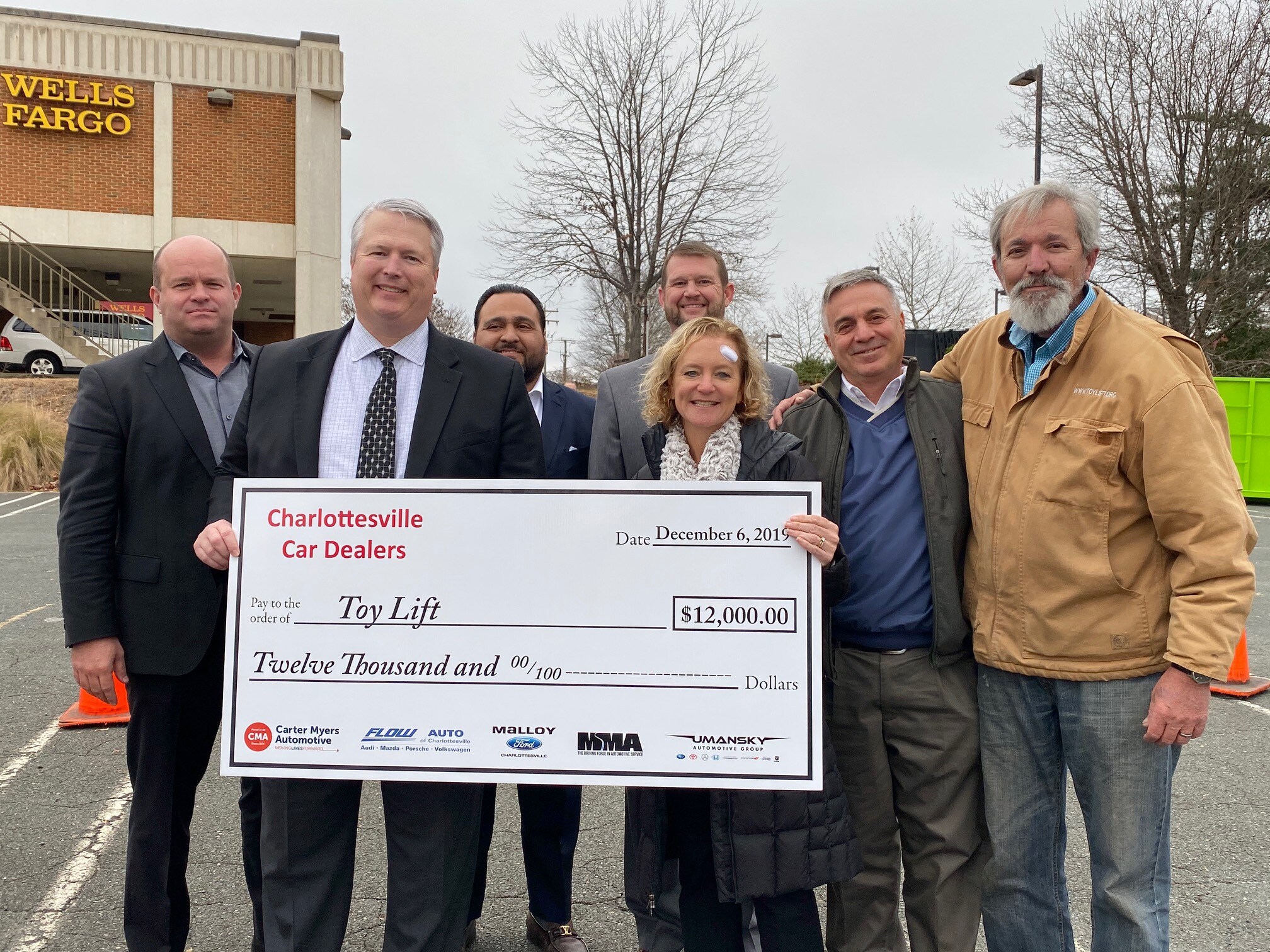 December 6, 2019
Today, Charlottesville car dealers presented Toy Lift with a check for $12,000. This large donation is made possible by Carter Myers Automotive (CMA), Flow Auto, Malloy Ford, MOC Mid-Atlantic, and Umansky Automotive Group.
Tom Powell, founder of Toy Lift, retired from Carter Myers Automotive in 2014. Before he did, CMA's President & CEO, Liza Borches, pulled some local dealers together to support Tom's efforts to provide a new bike for every kid in the area who needed one. Every year since, Liza and CMA have continued to organize area dealers to pool resources for Toy Lift. This year, CMA also recruited MOC, an automotive product partner.
In addition to the corporate donation, CMA held bike drives at all 15 locations across Virginia. In Charlottesville, CMA's Colonial Auto Center, CMA's Colonial Nissan, and CMA's Volvo Cars of Charlottesville collected more than 20 bikes and nearly $2,000 from CMA associates and vendors, including Brown Collision Center. These bikes and the money were also be presented to Toy Lift. CMA partnered with other non-profits to donate the bikes and money collected at CMA's dealerships in Staunton, Woodstock, Richmond and Williamsburg to support children in those regions.