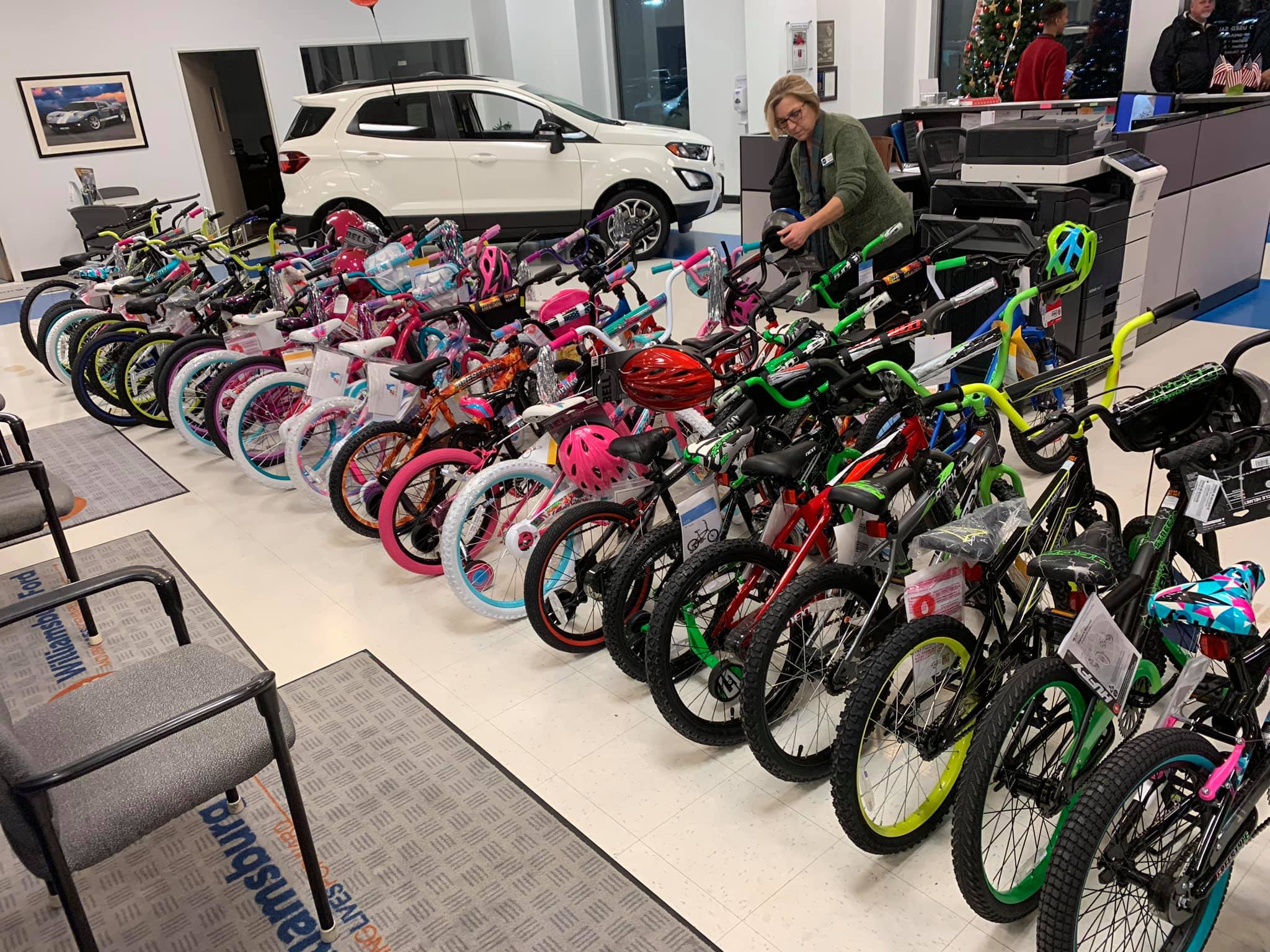 From mid-November through early December, CMA dealerships across all markets partnered with local non-profits to provide bikes and bike helmets to local children. Bikes are among the most asked-for gifts every holiday season, even amongst families that don't celebrate, and we wanted to help.
Over the course of 3 weeks, CMA collected more than 210 bikes, 125 helmets, and thousands of dollars in cash donations for Virginia children. Those donations were distributed through local non-profits including Toy Lift, Christmas Mother, Salvation Army, and Toys for Tots. In addition to that, CMA pulled other car dealers together in Charlottesville and collectively donated $12,000 to Toy Lift, which in turn purchased more bikes and toys for area children.
CMA is dedicated to transportation, and every kid deserves a bike. This is just one way we are #MovingLivesForward in our communities every day.