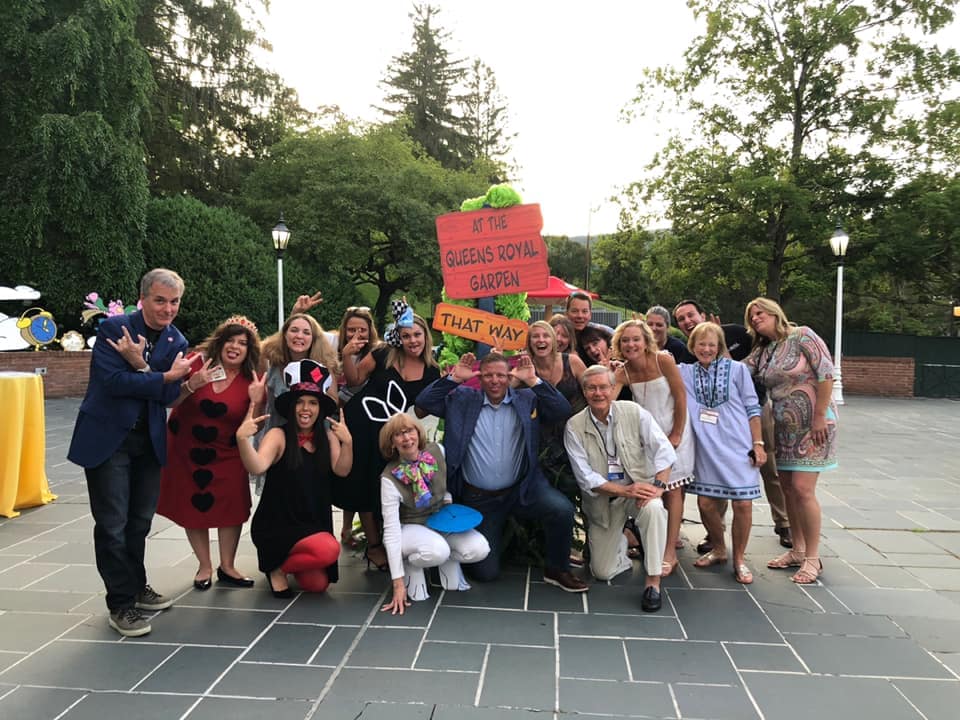 CMA's Controllers, Executive team, and other associates & family members attended the VADA Convention last week. Held at the Greenbrier in WV, the event included education, networking, and a little bit of fun. The picture above was taken of our team after the
"Alice in Wonderland"
themed dinner. Hence, the outfits!
CMA has been a part of the Virginia Automobile Dealers Association since it was first formed in 1943 (it went by another name at that time). VADA advocates for dealers at the General Assembly of Virginia with regulators and with manufacturers. They also help dealers leverage economies of scale in the purchasing of products and services, such as insurance.
H. Carter Myers Jr. served as VADA Chairman 1961-1963. H Carter Myers III served in the same role in 1995 and Jay Burchell, GM of our Chevy store, did in 2014. Joan Goebel, CMA's former CFO, served as VADA's Worker's Compensation Board Chair 2016-2018. And Liza Borches, our CEO, has served on the Member Board Of Directors since 2013.
VADA is an important part of the auto industry in Virginia, and we are proud to have so many CMA leaders play significant roles in its operations over the years. Congratulations to them, and here's to many more years of VADA and CMA!