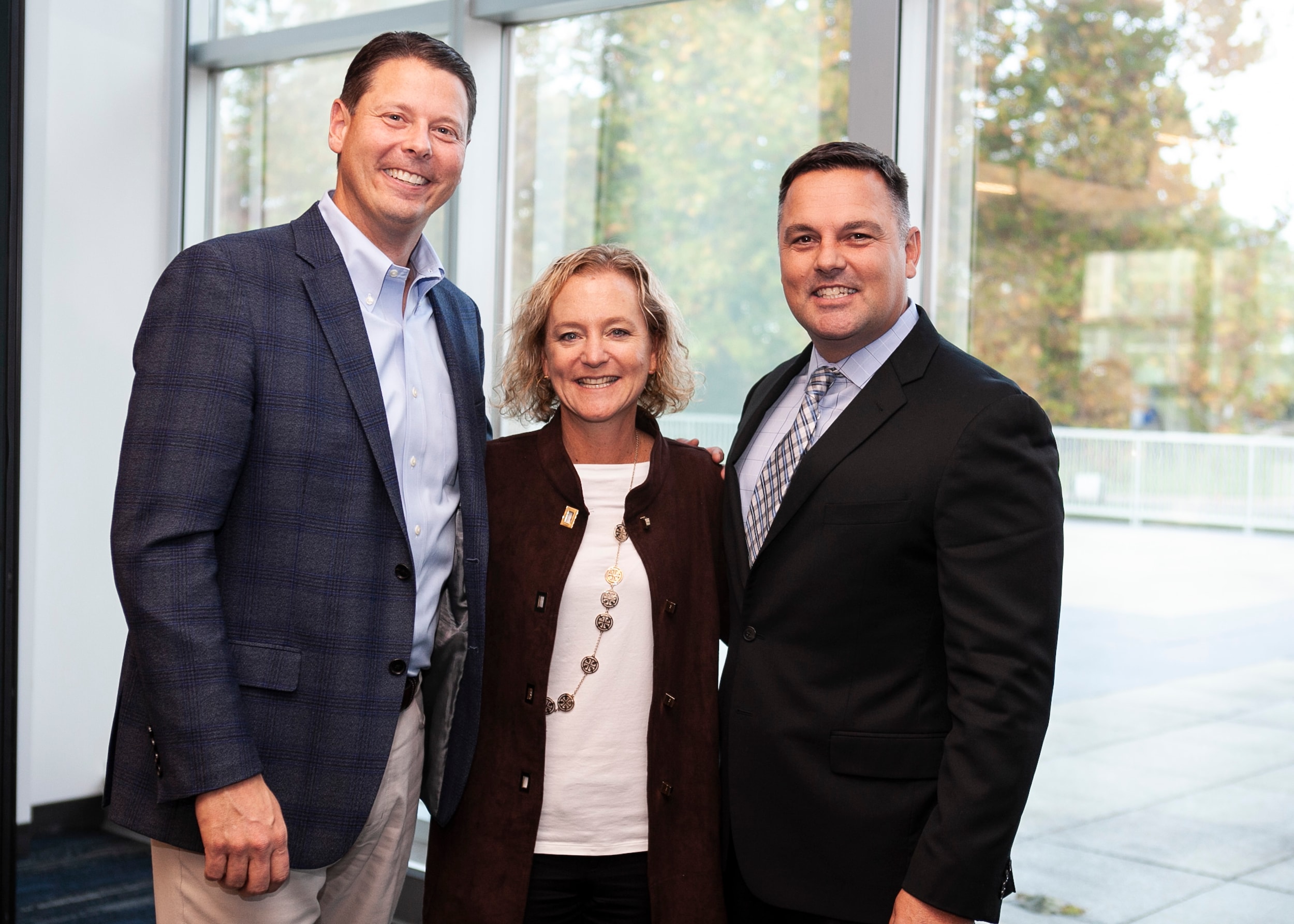 Liza Borches, CEO of Carter Myers Automotive, and Brandon Stanhope, General Manager of CMA's Williamsburg Ford, participated in an intensive, four-day seminar for dealers in Dearborn, Michigan, sponsored by Ford Motor Company. The seminar discussed ways to meet or exceed customer expectations and to help those customers be more completely satisfied every time they visit the dealership to shop, to buy or lease a new or used vehicle, or to get their existing vehicle serviced.
Ford executives were involved with dealers throughout the seminar and a variety of programs that Ford provides to support dealership actions were highlighted. As part of the seminar, dealers had a tour of an assembly plant to see for themselves how quality is built into every new Ford vehicle, that process assisted by Ford management and UAW workers sharing common goals and encouraging teamwork.
"Ford is such an iconic American brand, and attending this seminar gave me a great feeling about being part of the Ford Motor Company family," said Ms. Borches. "It helped me better understand how closely the company and the dealers are connected in doing a good job for the people who drive the products we sell and service."
CMA started as a Ford dealership in 1924 in Petersburg, VA. Since then, we have always had a Ford or Lincoln dealership and have been committed to the brand. With the acquisition of CMA's Williamsburg Ford in May 2019 and the purchase of CMA's Skyline CDJR the same month, CMA now represents 17 new car brands and employs over 670 people in Virginia. In addition to CMA's Williamsburg Ford, CMA operates five dealerships in the Richmond area, three in Charlottesville, one in Woodstock, and five in Staunton, VA. We also operate a stand-alone service center in Ruckersville and the Central Virginia Auto Auction.