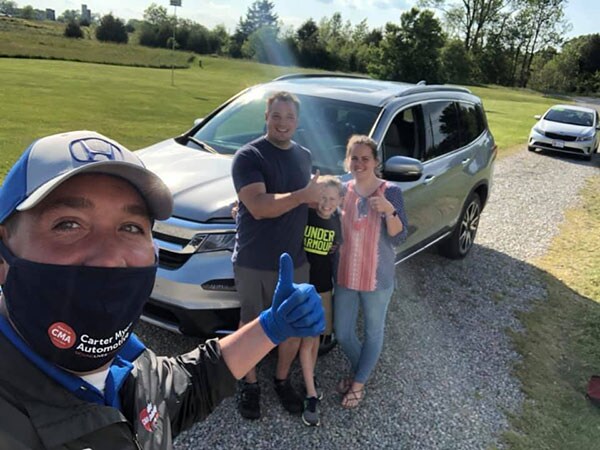 Over the past few months, we have been working hard at CMA to use this time to figure out how we can move more lives forward for our customers, our associates and our community. We know that customers want a better, more seamless and efficient car-buying experience. During COVID, we have streamlined our ability to deliver cars to our customers' homes, connect virtually, and help them truly enjoy the whole ownership experience.
CMA associates have been having a blast delivering cars to Maryland, North Carolina, West Virginia and many to homes just a few miles away from our dealerships. It has made it more efficient for our customers and we've brought smiles across the region.
CMA was featured in USA Today along with many regional publications across the country as our team created not just a home delivery experience, but the new way that many of our customers want to buy a vehicle. Moving Lives Forward means constantly adjusting to the needs and proactively making changes to our processes to best help our customers, our associates, and our community! #ProudToBeCMA #MovingLivesForward #USAToday

CLICK HERE to read the article.