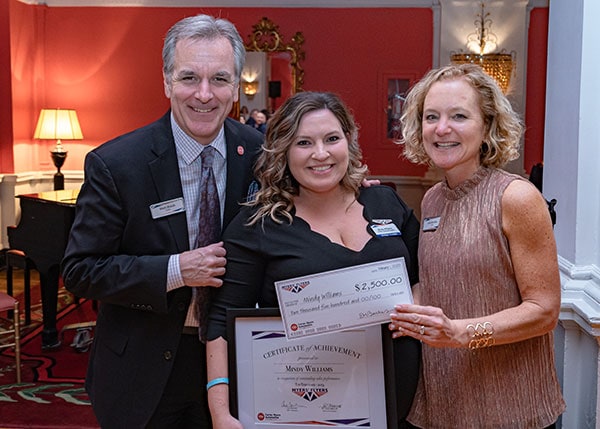 Mindy Williams, CMA's Colonial Subaru Service Advisor, has been named a Subaru STAR for the second year in a row! Mindy was also CMA's Top Service Advisor in our 2019 Myers' Flyers program. She and her husband, Matt (a CMA technician), just recently had their first child and Mindy is already back to work serving customers. Thank you, Mindy, for being such a rockstar and proving that Owners Just Do More!
From Subaru:
Dear Mindy,
On behalf of Subaru of America, Inc., the DC Zone and myself, I want to congratulate you on being recognized as a Subaru Service Advisor STAR for 2019. This award is given only to the Top 10 Advisors who exhibit not only excellence in their job responsibilities, but also a strong commitment to the Subaru Love Promise.
While we are unable to celebrate your achievement as a group this year out of an abundance of caution, you will receive a commemorative plaque announcing this honor. In addition, you will be receiving a $1,000 payment on your PINNACLE card in the next payment period. This is just a small token of our gratitude and a heartfelt appreciation for your commitment to Subaru.
Congratulations again on being one of our top-level STARS!
Cheers,
Subaru of America, Inc.
DC Zone

#OwnersJustDoMore #SubaruLovePromise #MovingLivesForward #proudtobeCMA