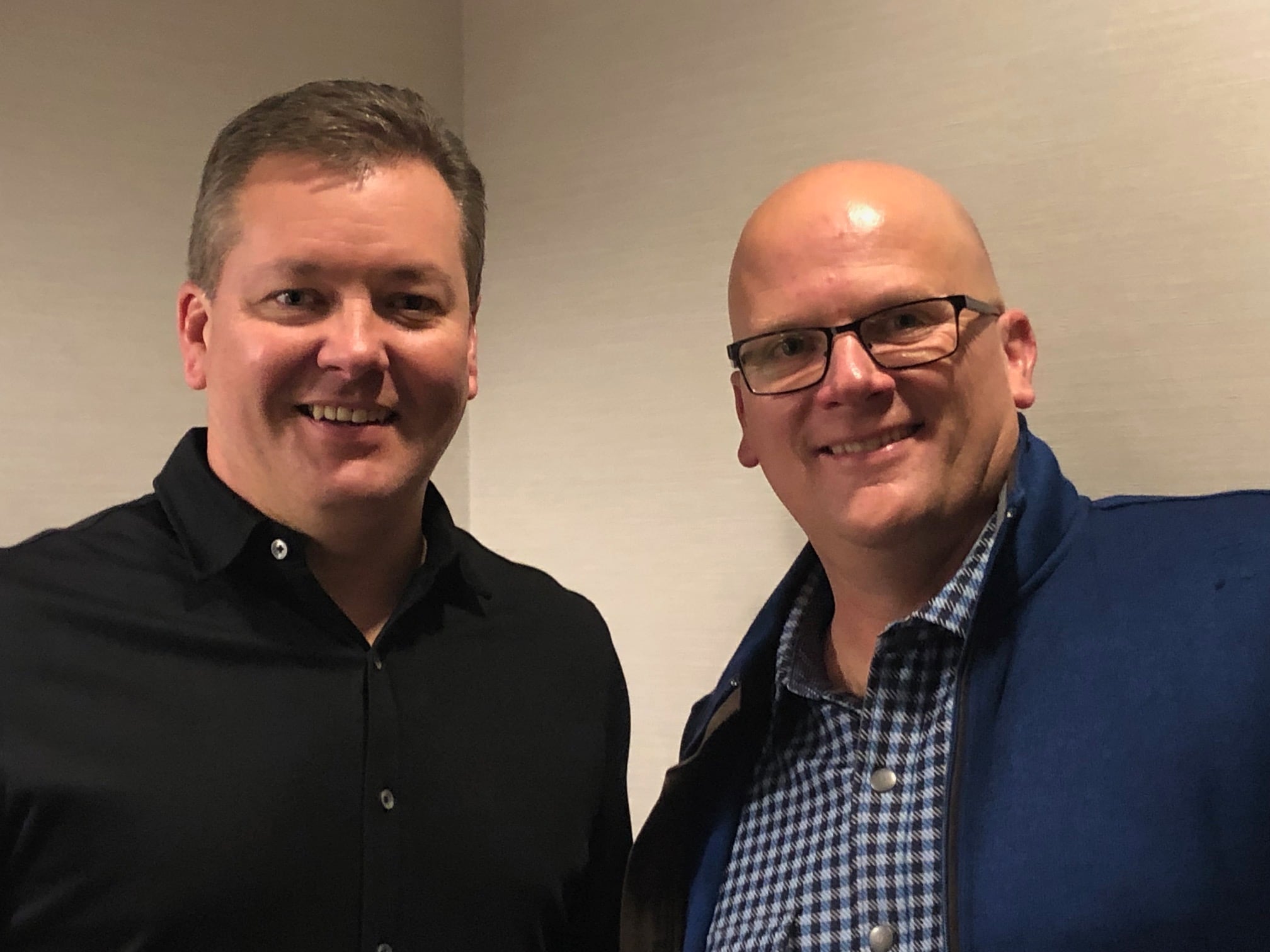 John Hammond
John was born in Frederick, MD to lifelong Frederick residents and remained there throughout his childhood and into adulthood. He attended Thomas Johnson High, where he played on both the basketball and baseball teams. After graduating in 1992, he enrolled in Frederick Community College. After one year of community college and working part time cleaning cars at a local dealership, John decided he wanted to work full time in the auto industry.
John has spent his entire career working in dealerships. His first full-time job was in 1994 at Fitzgerald Auto Mall as an inventory lot attendant. He began selling cars within a year, first at Fitzgerald, then at Euro Motorcars in Bethesda, returning to Fitzgerald in 1999 as an assistant Finance Manager. From there he held the roles of Finance Manager or Sales Manager at a variety of dealerships.
John joined Miller Auto Group in 2011 as the Toyota Sales Manager at Apple Valley Toyota Chevrolet. After a few years, he was promoted to GSM, and then GM. He is now GM of CMA's CDJR of Martinsburg and CMA's Toyota Chevrolet of Martinsburg.
John and his wife have been together for over 22 years and married for almost 15. They have 1 daughter together plus John's 2 stepchildren. When not working, he enjoys spending time with his wife and daughter, playing golf, and watching all types of sporting events, especially WVU. Let's go Mountaineers!! He also loves the Dallas Cowboys, and even though Darin is a Washington Football Team fan, they manage to get along well
Darin Jenkins
Darin was born and raised in Strasburg, VA, graduated from Strasburg High School in 1991, and played basketball all 4 years. He still lives in Strasburg with his wife Chrissy and 2 daughters, Kelsey(23) and Carley (14), and is still actively involved in the Athletic Association at Strasburg High School.
Before joining Miller, Darin worked for 10 years in a factory printing magazines. He started as a Salesperson at Miller Honda in April 2001. Over the years, he was promoted to Finance Manager, New Car Sales Manager, and finally General Manager of the dealership.
Darin is now General Manager of CMA's Honda of Winchester. He is a Duke basketball and Washington Football team fan and enjoys watching sports with the family. His hobbies include vacationing at the beach and playing golf.
We are very happy to have John & Darin join the CMA family! Please give them a warm CMA welcome!