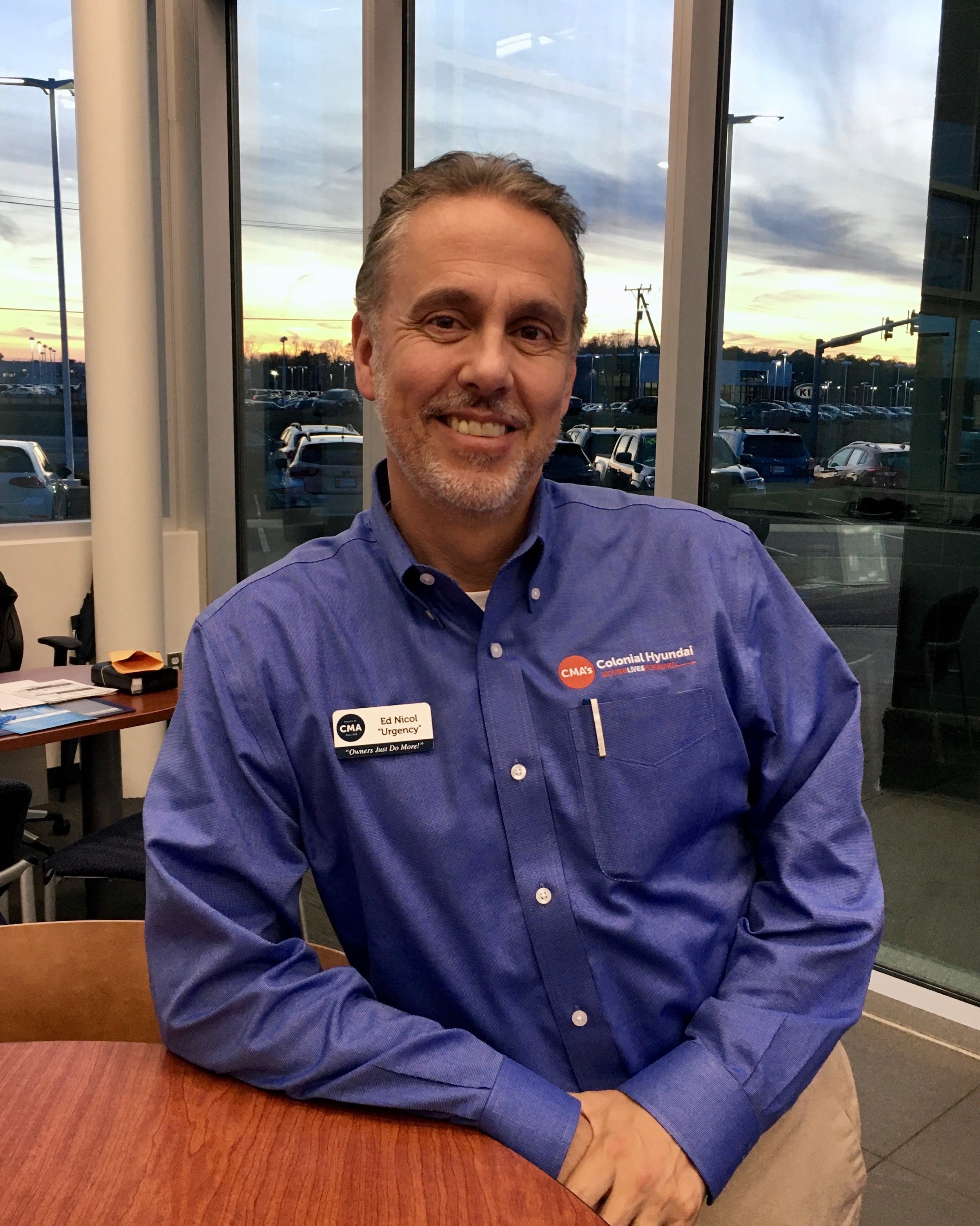 Congratulations to Ed Nicol on celebrating 15 years with CMA!
Ed joined the CMA team in 2006 as GSM at CMA's Colonial Honda. When the opportunity arose, he was promoted to GM at CMA's Colonial Hyundai. With demonstrated success and as CMA continued to grow Ed took on more responsibility, including as GM at our Kia and Subaru stores. He is now Managing Partner of 3 of our Richmond locations, serving as General Manager of CMA's Colonial Honda & CMA's Colonial Kia.
Ed is a devoted husband and father, loves boating and being on the river, and is a wild fan of the Buffalo Bills.
Thank you, Ed, for #MovingLivesForward every day. We look forward to many more years with you at CMA!