When the Miller team joined CMA, we gained some exceptional people with strong experience and interesting backgrounds. Over the next few weeks, we'd like to feature some of our new team leaders in Winchester and Martinsburg.
Let start with John & Tony Grist!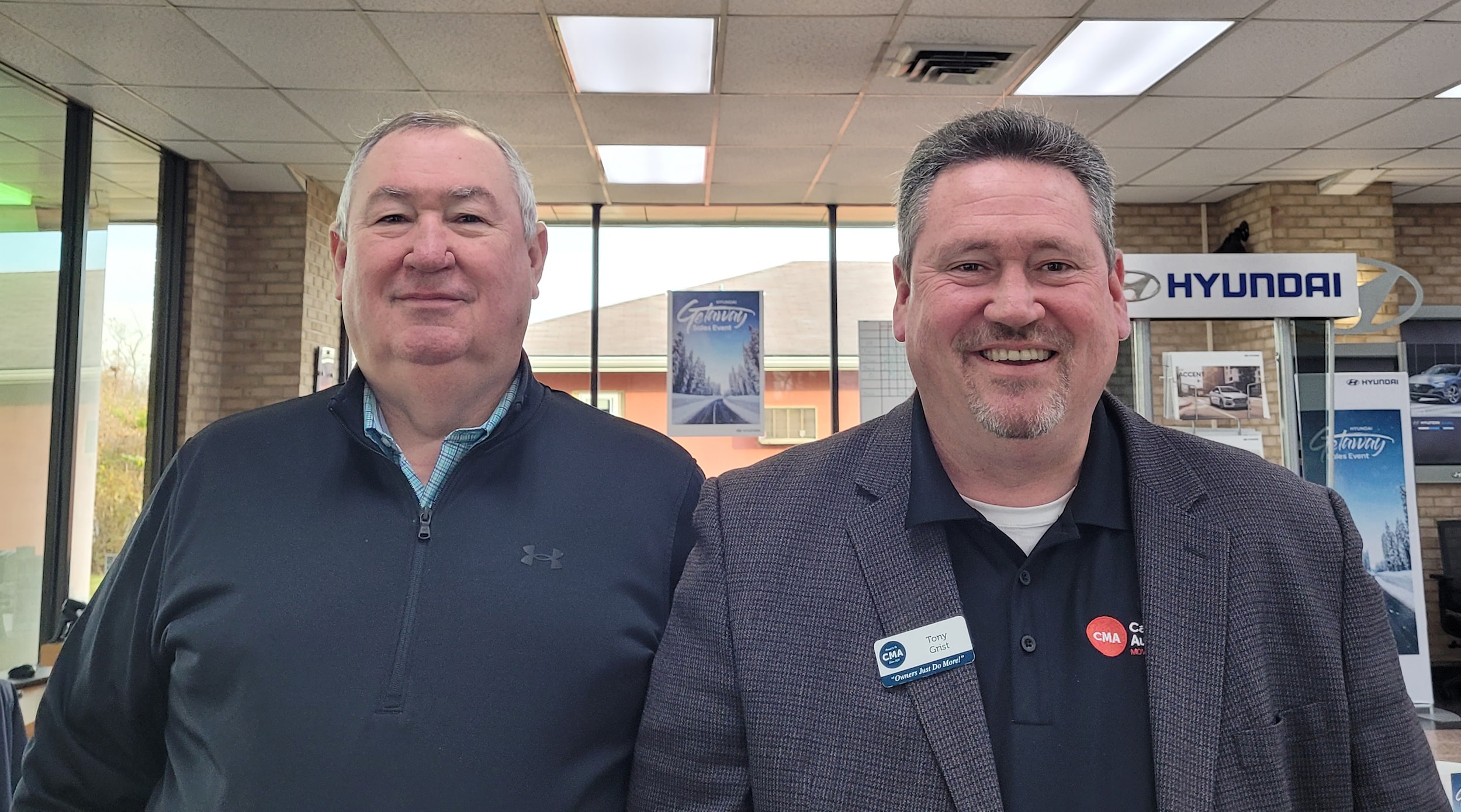 John and Tony were born and raised in Northern Virginia as part of a large Irish Catholic family. They are two of five brothers with two sisters. Tony is the youngest in the family.
John Grist
Shortly after graduating from Brentsville District High School in 1975, John went to work for Northern VA Electric Coop in the engineering department. After nearly ten years, he left the coop in January of 1985 and started his automotive career at Koons of Manassas selling Hondas. He was eventually promoted to Sales Manager. In 1989, John moved to Winchester and joined Miller Auto Group as a salesperson. During his three-decade tenure, John worked his way up to Sales Manager, GSM, GM, Vice President, and finally President of Miller Auto Group. When Miller became part of the Carter Myers Automotive family, John was named Executive Manager of those five stores. He plans on retiring at the end of 2023 and hopes to spend his days golfing and fishing.
Tony Grist
Tony graduated from Shepherd College in WV (now Shepherd University) with a minor in Speech Communications. After graduation, he held a variety of jobs including radio advertising, Rental Car Manager, and insurance sales for Mutual of Omaha. During this time, Tony always worked in restaurants to pick up extra money. One of Tony's regular customers at "Arties" restaurant in Fairfax was the owner of Fairfax Hyundai, who consistently tried to recruit him into the car business. Tony finally took him up on his offer on Oct 1st, 1996. He started as a Salesperson, then was promoted to Used Car Manager, and finally to New Car Manager. Tony left Fairfax Hyundai on good terms in 2002 to join Eastern's Automotive, where he helped them purchase their first new car franchise, Leesburg Hyundai. He ran that store as Executive GM until 2009 when it was sold to Browns Automotive. He worked for Browns as GSM of Leesburg Hyundai and then as GM at Browns Hyundai of Manassas. In 2013, Tony returned to Fairfax Hyundai. He remained there until 2017, when he joined his brother at Miller Auto Group.
Tony is now the General Manager of CMA's Hyundai of Winchester. He loves football (he played at Shepherd for 1.5 years), golf, being outside, and camping.
Please help us welcome John & Tony to the CMA family! We are so excited for the experience and knowledge they bring, and look forward to
Moving Lives Forward
with them!