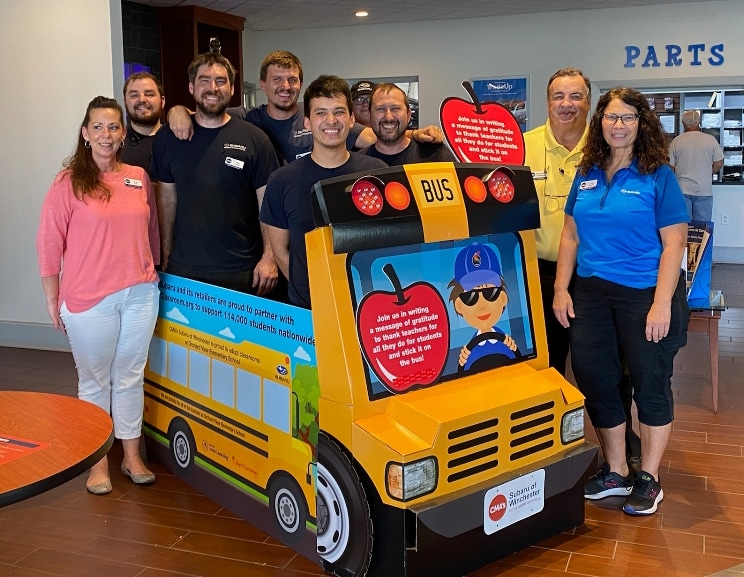 CMA & Subaru of America Donated a Total of $14,000 to Local Schools
All 3 of CMA's Subaru dealerships participated in the Subaru Loves Learning program in September 2021:
CMA's Subaru of Winchester raised $3,000 each for two schools: Bunker Hill Elementary in Bunker Hill, West Virginia, and Orchard View Elementary located in Winchester, Virginia.
CMA's Valley Subaru raised $5,000 for Stuarts Draft Elementary School in Stuarts Draft, VA.
CMA's Colonial Subaru raised $3,000 for Marguerite Christian Elementary School in Colonial Heights, VA.
CMA also collected notes of appreciation from our associates and customers to support the teachers and staff at each school, Subaru Loves Learning backpacks, and Subaru Loves Pets plush dogs for child interaction.
This is just one way that #CMAgivesback to our communities every year!