Every year the Northern VA Daily newspaper partners with the local schools to have them design an ad. CMA's Martinsburg and Winchester dealerships have participated with this program for the last 6+ years. Each year the dealerships provide The Daily with basic information on our business – like the Group name, makes we sell, hours, logos, slogans/taglines, and anything else they want to highlight. This year they chose to highlight the makes sold at the Winchester and Martinsburg locations, along with the website, with the goal being to get people in the community to start recognizing the CMA name and associating us with those brands.
Below is the winner that was chosen by the CMA team! This was chosen because they correctly had the right makes under the right locations and they were clean and legible and made the name and website at the top look good.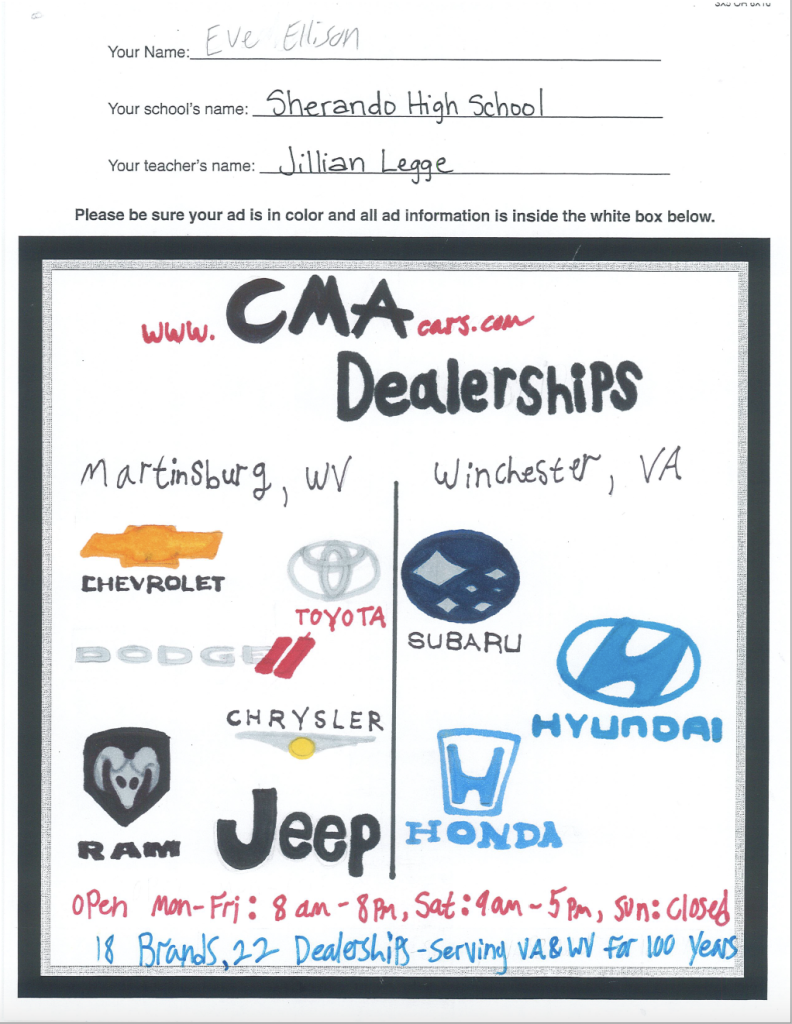 ?This one was a very close second place because of the visual aspect of the ad. It really gave big CMA vibes with the orange circle and the van was pretty cool, but it didn't actually highlight the brands, locations, or website as much as the winner.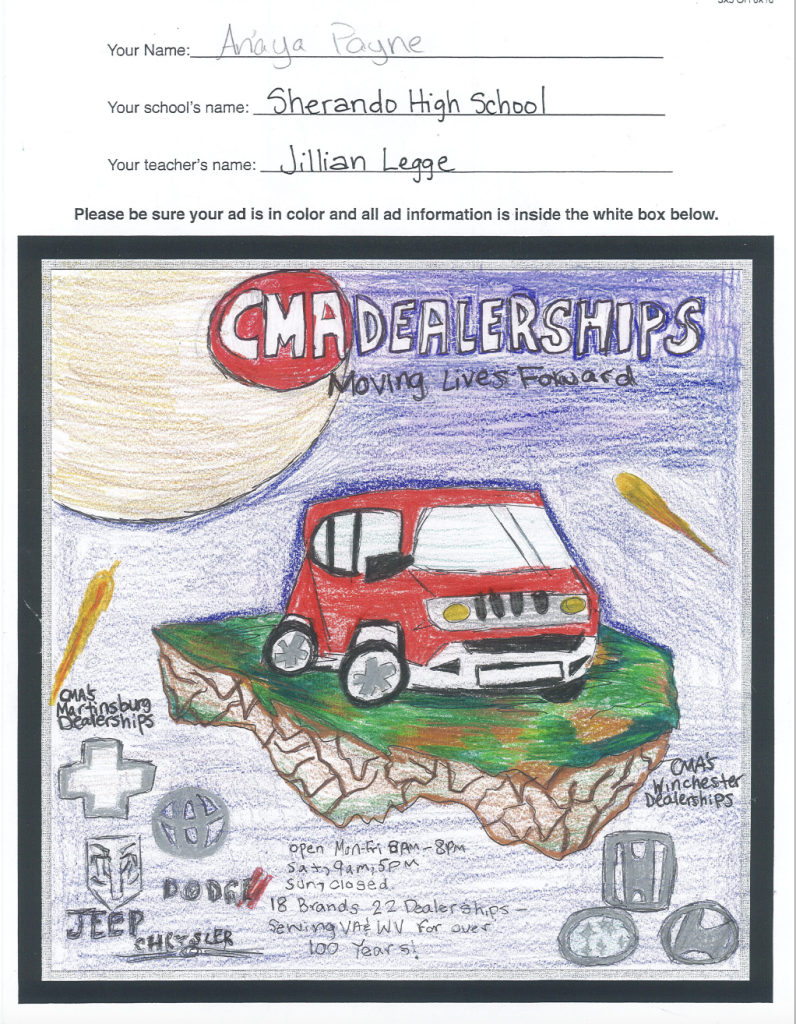 Lastly, an honorable mention went to this one because they put Moving Lives Forward in the forefront.