Electric Car Charging Guide
If you're new to the world of electric vehicles (EVs), you're probably wondering how charging works. You'll need answers to the core questions: Where can I easily charge my EV, how quickly does it typically take to finish, and how long should I expect my EV's battery to last on average?
The following guide is designed to provide these answers and get you up to speed on all aspects of EV charging.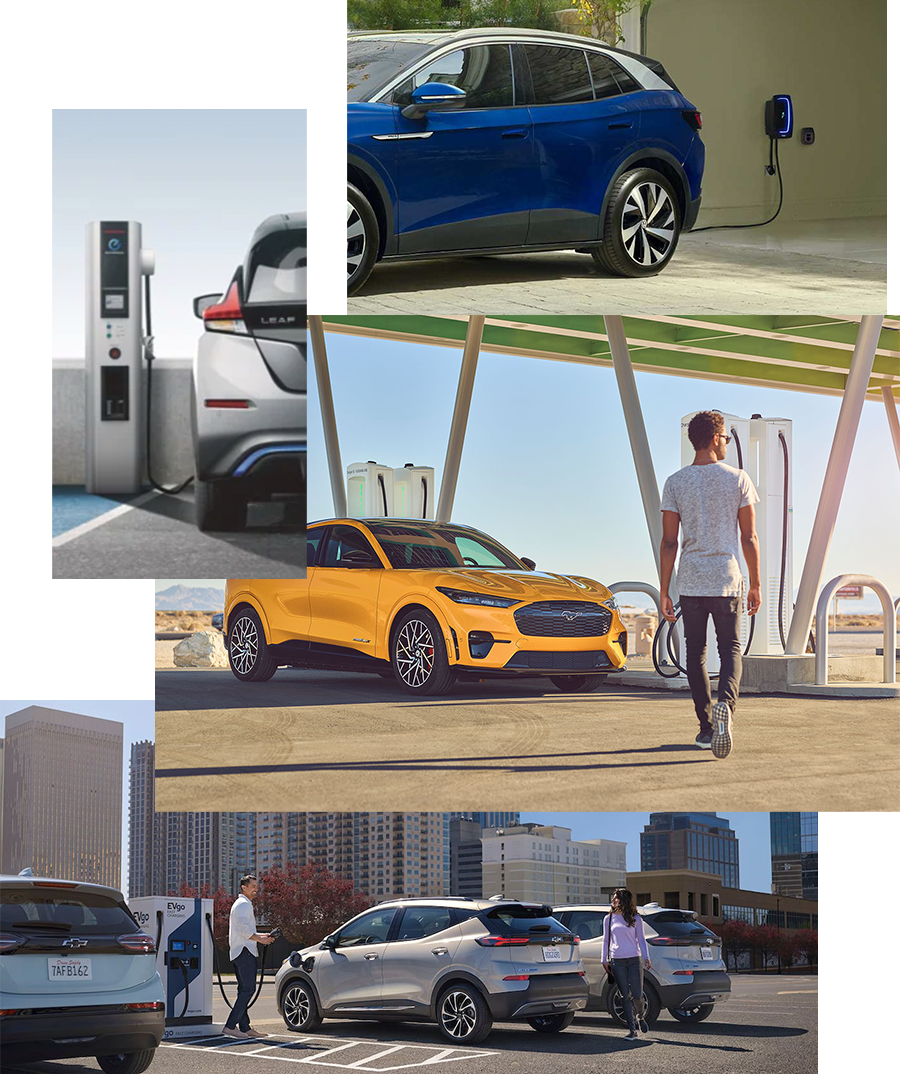 Where to Charge Your EV
Most often, EV owners do their charging from home through the use of specialized EV charging stations. Although there are initial fees to having one installed, the convenience of having your own EV charging station at home cannot be overstated.
Alternatively, you can take advantage of a rapidly-growing number of public charging stations located throughout the country. Depending which manufacturer your EV is purchased through, you may also receive a complimentary subscription to that EV manufacturer's charging station network.
It's also worth discussing with your employer or landlord the possibility of having a charging station installed at your workplace or apartment complex. Charging solutions are numerous and affordable enough that range anxiety doesn't have to be a factor.
How Long Does It Take to Charge an EV?
Given every EV is different, there are various factors to consider when determining how long it may take to charge. First, know your vehicle's charging capabilities: virtually all EVs come with 120-volt Level 1 charging compatibility (the same amount of volts you can access through a standard household outlet), but you should be aware if your EV comes compatible with Level 2/240-volt charging and/or Level 3 "fast charging" (the kind you'll often find provided by public charging stations).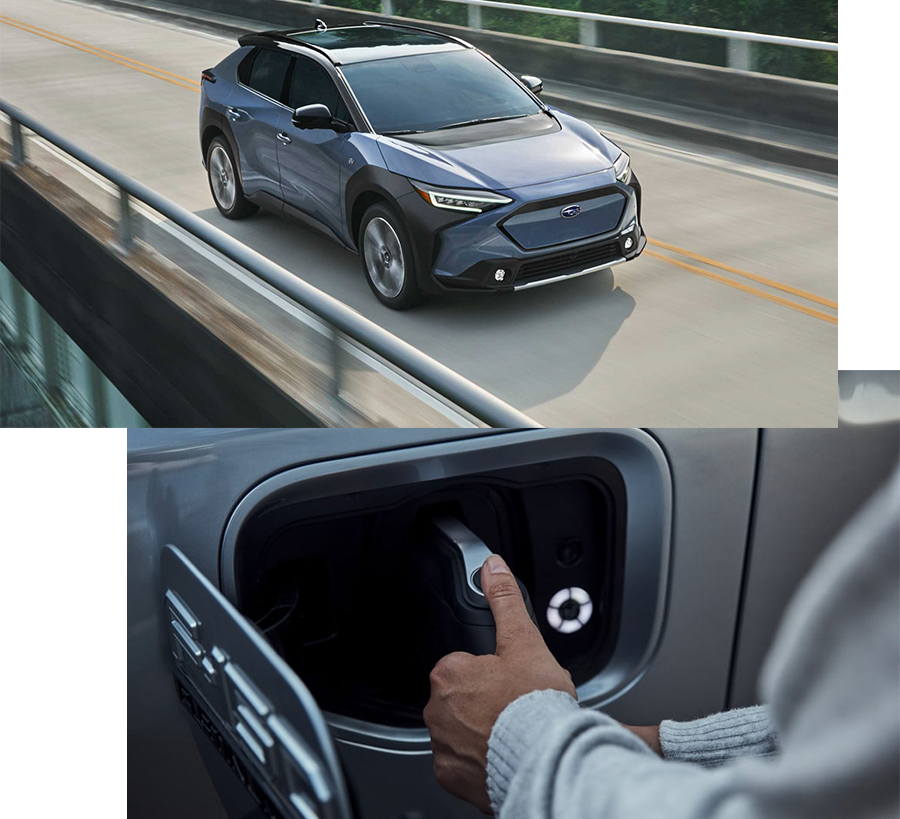 Next, knowing your battery's maximum capacity affects how quickly you'll reach a full charge. With Level 1 charging, regaining 50 miles of driving range usually takes about 10 hours. Obviously, with higher charging levels, your EV will be road-ready much more quickly.
A larger battery capacity also means longer charging times regardless of the charging level, but it also translates to greater range. What follows is a simple chart detailing how much driving range you should gain per hour of charging, by charging level:
Miles of Range Gained Per Hour of Charging
3.7 kW (Slow)
7 kW (Medium)
22 kW (Medium)
43-50 kW (Fast)
150 kW (Fastest)
Up to 15 Miles
Up to 30 Miles
Up to 90 Miles
Up to 90 Miles
(30 Minutes)
Up to 200 Miles
(30 Minutes)
3.7 kW or 7 kW outlets are easily found at home, while 22 kW charge points require installation by a professional, as well as three phase power. 43-50 kW and 150 kW charge points are commonly found at public fast charging stations across the country. Most often, EVs can charge on compatible charge points with voltage ratings higher than they're built for — they'll simply charge at the highest level they can take.
Finally, it's important to consider that extreme temperatures and driving until your battery is nearly empty both negatively affect your battery's health, and consequently, your charging times.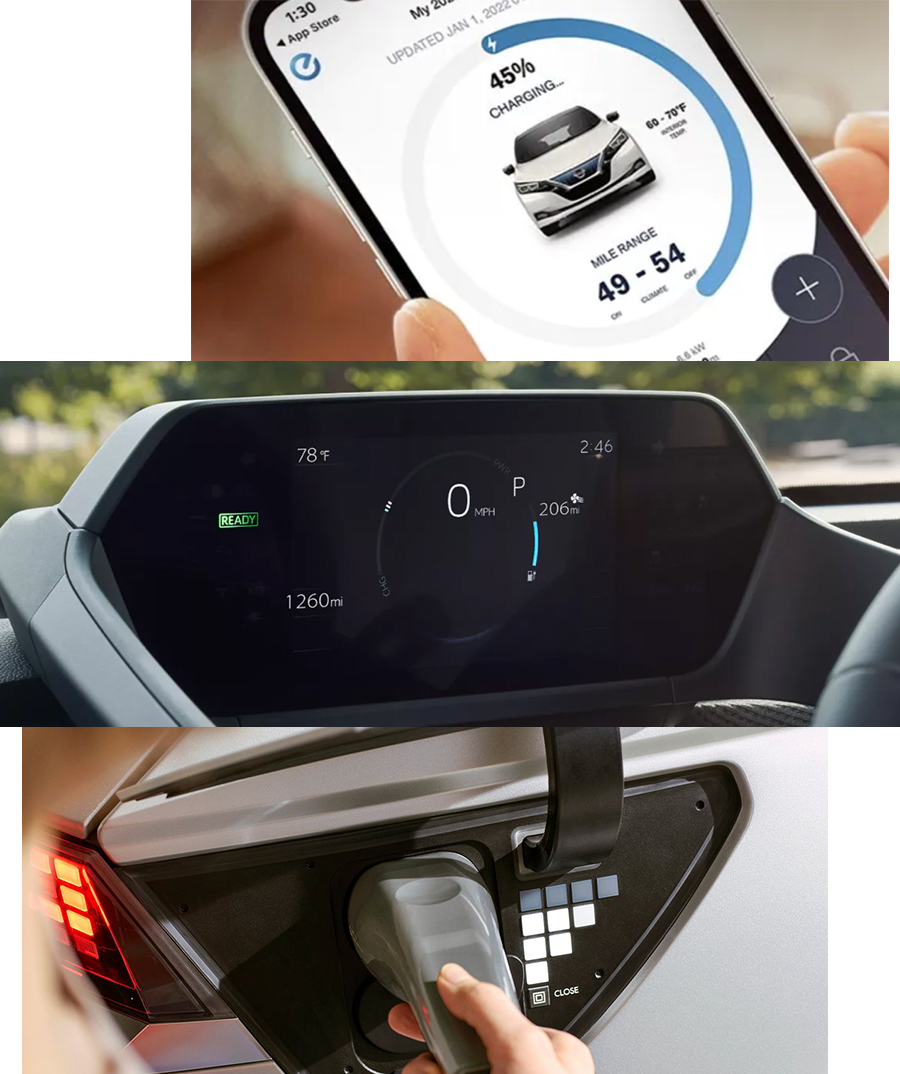 How Long Will Your EV's Battery Last?
Today, EVs utilize lithium-ion batteries that provide drivers between 200 and 300 miles on a single charge without issue. EV batteries are engineered with longevity in mind and made to last years. However, like with any machine, with regular use these batteries will wear down over time. Experts suggest that, on average, EVs lose approximately 2.3 percent of their initial driving range each year. Thankfully, federal law dictates that manufacturers cover their batteries with at least 8 years or 100,000-mile warranties, whichever comes first. These warranties are solid considering the average electric car battery lasts about 10 years before it needs replacing.
Because more often than not 10 years is longer than most people will keep a new car, total battery life is rarely a concern for today's EV owners. This means you can drive your EV confidently, knowing it's there for the long haul.
If you want to help keep your battery functioning optimally for years to come, be sure to not leave it sitting fully charged or at low levels for extended stretches of time. Finally, be wary of overusing fast-charging stations, as repeatedly using these stations can potentially wear down your battery.

Visit a CMA's Dealership For Your EV Today
Want to continue the conversation in-person with our experts, or are you ready to check out our electric cars for sale? Visit your local CMA's dealership in Charlottesville VA, Richmond, Staunton, Winchester, or Martinsburg WV, and join the electric revolution today.