How to Find EV Charging Stations
As electric vehicles (EVs) continue to grow in popularity and more people make the switch from combustion-powered vehicles, one of the big questions becomes "how do I find an EV charging station?" We at Carter Myers Automotive are here to help you answer that question.
Our informative guide will help you learn how and where to find EV charging stations and also offer helpful tips with route planning. Read on to learn more about how easy and convenient driving and recharging an all-electric car can be.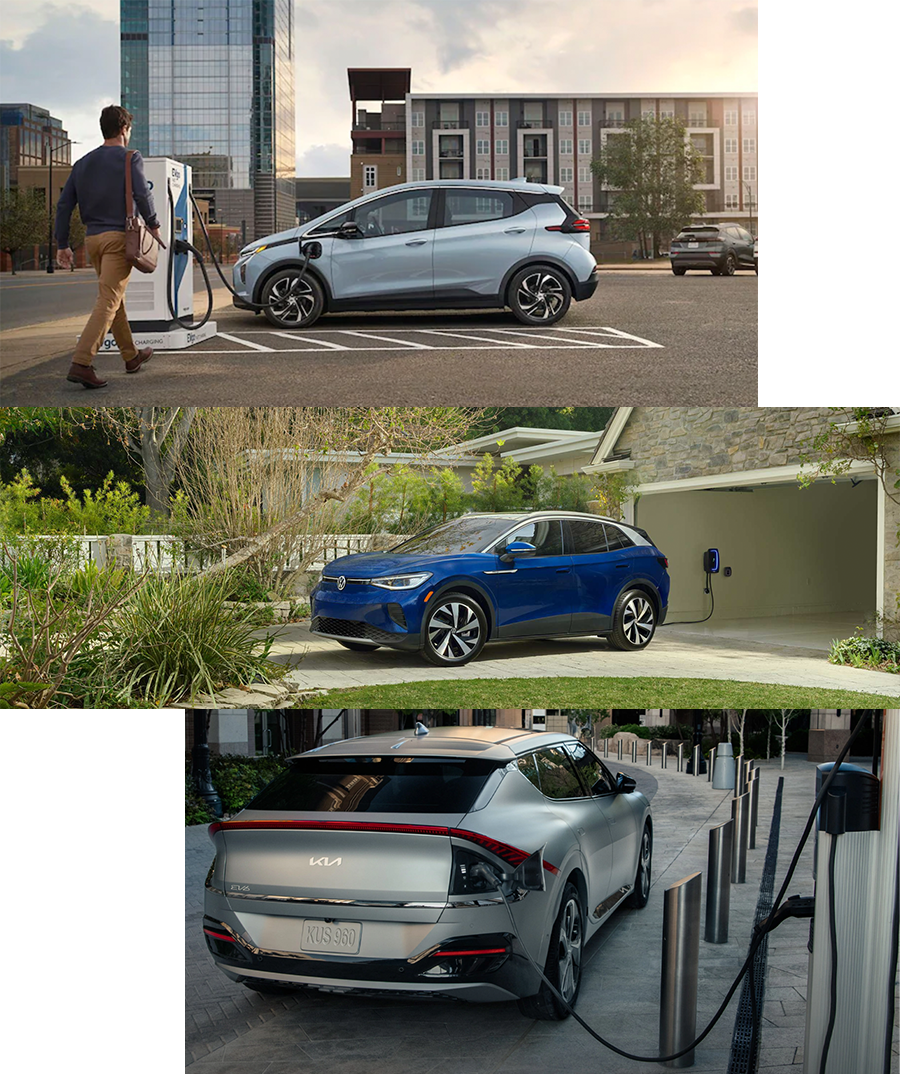 Where Should You Charge Your EV?
As easily as public EV charging stations can be found, the simple fact is that most EV charging occurs at people's homes. It's considered the most convenient way to get your EV fully charged — the United States Department of Energy estimates that EV owners choose home charging approximately 80% of the time they need to recharge their vehicles. It's worth it to at least consider investing in a dedicated EV charging station for your own home, if only for convenience.
Additionally, asking your landlord to invest in a multi-unit EV charging station (perfect for apartment complexes and other multi-unit dwellings) may be both a convenience for you and also helps increase the value of your apartment complex or other multi-unit residential building.
Locating Electric Vehicle Charging Stations
Given the rising popularity of electric cars, EV charging stations are becoming a more common sight all over the nation. Both Level 2 (known industry-wide as SAE J1772 charging stations) and Level 3 public EV charging stations exist. Nearly all EVs on the road today are fully compatible with Level 2 stations. For further convenience, several top EV brands include complimentary access to manufacturer-approved charging station networks with every new EV purchase. We'll cover a few of these below: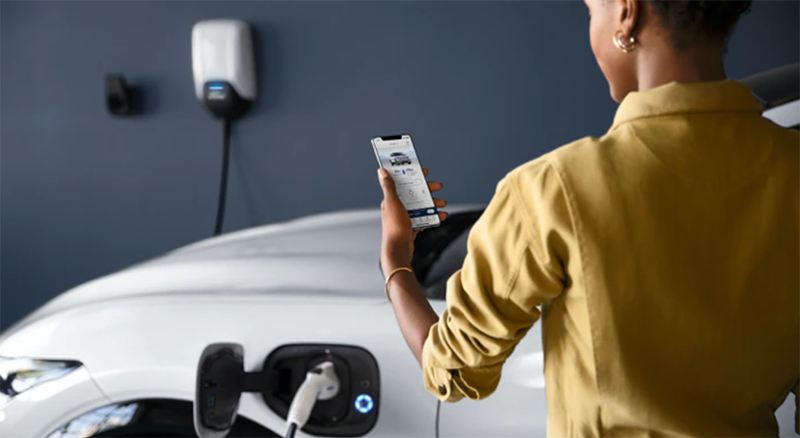 FordPass Charging Network
Developed through a partnership with the Electrify America charging network, purchasers of new Ford EVs automatically receive access to Ford's EV charging stations. The manufacturer's FordPass App is already fully integrated with the network, allowing owners of Ford EVs to quickly and easily locate charging stations on the go.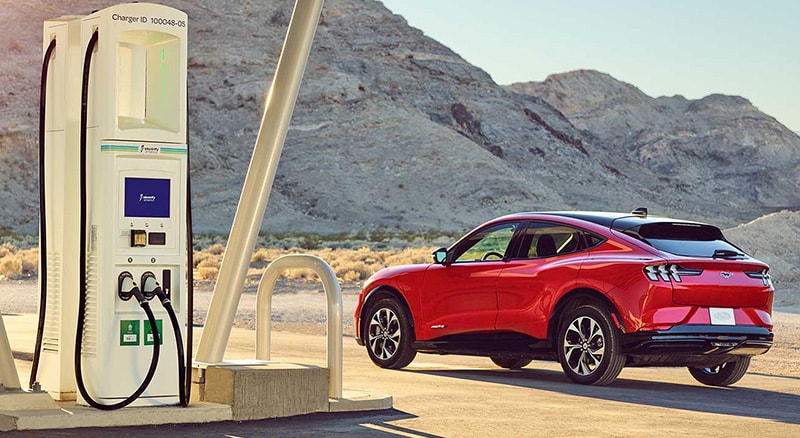 Electrify America
Built as a result of Volkswagen's $2 billion investment in EV infrastructure and advertising, the Electrify America charging station network includes a wide array of both exclusive and brand-neutral (built to recharge EVs from any manufacturer) stations — an array that will continue to expand as EVs become more common on the road. Although owners of any EVs can pay to utilize charging stations from this network, most EVs by Audi, Porsche, and Volkswagen are sold with complimentary access.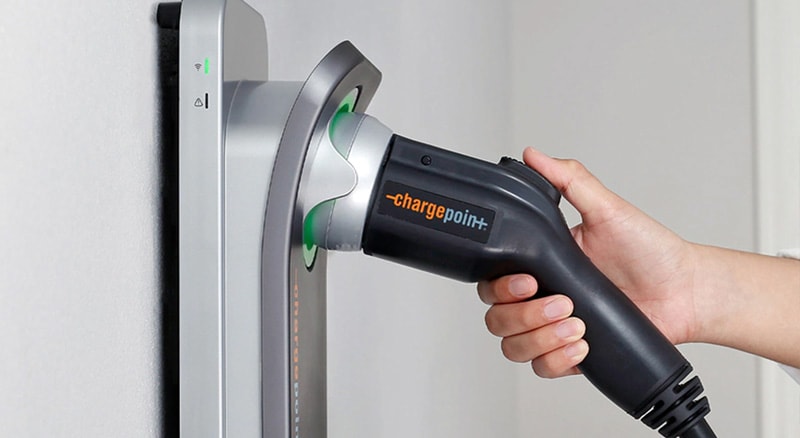 EVgo & ChargePoint
EVgo and ChargePoint have both partnered with Electrify America to provide quality EV charging stations for drivers all over the country. A number of EV manufacturers have joined in to expand the network as well, including Jaguar, Honda, and Chevrolet.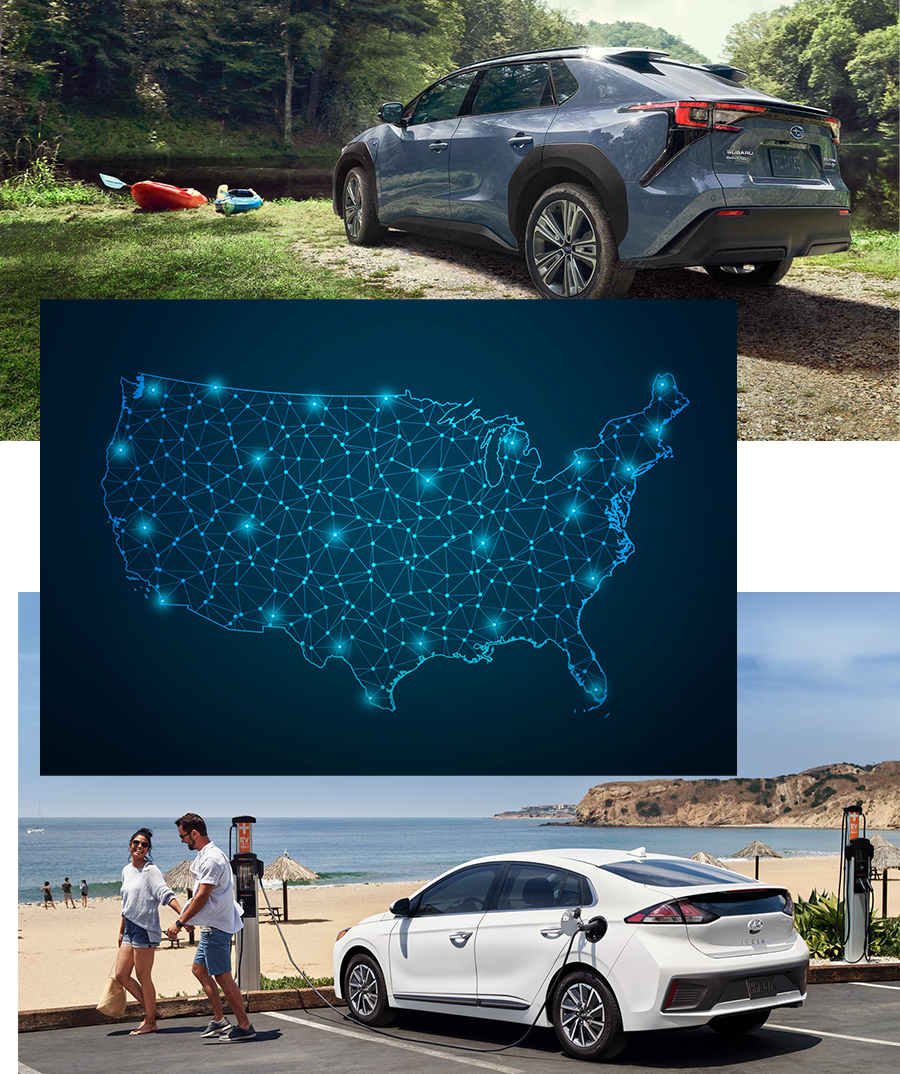 Planning a Route with Your EV
If you're nervous about having to carefully plan your daily commutes and big road trips to accommodate your EV's need for occasional recharging, you can relax — several intuitive route planning tools exist to help you maximize your vehicle's efficiency and assuage any anxiety you may have over your new EV's range.
Many of these tools are offered by leading brands, allowing you to take full advantage of your EV manufacturer's brand-exclusive charging stations. There's also PlugShare, an app allowing you to find EV charging stations using a map which includes over 440,000 (and counting) individual stations. Users may also leave reviews for charging stations and include photos of the stations in question to assist other users in locating them. PlugShare is available on both iOS and Android devices.
Browse EVs for Sale With Carter Myers Automotive Today
Charging solutions for EVs are plentiful and easy to locate. If you're interested in stepping into the future with electrically-powered vehicles, visit your local CMA's dealership today in Charlottesville VA, Richmond, Staunton, Winchester, or Martinsburg WV, and let us help you into the EV you've been dreaming about.