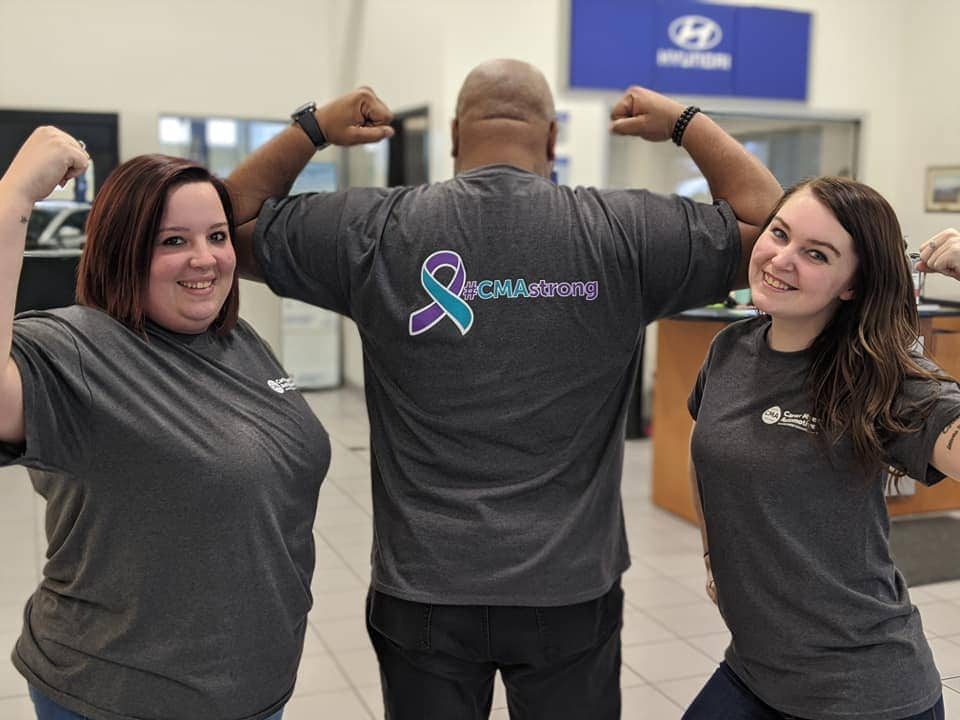 During the month of March, CMA is bringing awareness to Suicide Prevention in memory of our first GM at CMA's Williamsburg Ford, Brandon Stanhope.
For all friends and family across CMA who have lost a loved one to suicide, we are raising money for the National Alliance on Mental Illness of Virginia:
NAMIvirginia.org
. Now, more than ever, connection and support are critical to mental health.
We have #CMAStrong masks and t-shirts available to purchase, and monetary donations are being accepted at all Carter Myers Automotive dealerships. #CMAgivesback #proudtobeCMA